The Hull and East Yorkshire networking scene is very popular at the moment with business networking groups popping up all over the place. In fact, there are so many it's often hard to keep up with them all. And quite honestly, some are much better than others.
I am very busy online, and do a lot of connecting and networking online, with people all over the world, which is great. I also speak at online summits and events, and have been a guest on podcasts and livestreams many times. These are always enjoyable. But it's been many years since I have spoken to a large room full of a paying audience. It was definitely time to put that right!
Shaking Up Hull and East Yorkshire networking Events
I was honoured to be invited to speak at 'A Day To Sparkle' event organised and hosted by Lynnda Worsnop of The Sparkling Business Club. Speaking to a room full of 'sparkling business women', with a theme of communication for the day. Lynnda created a fantastic speaker lineup with Vivienne Joy, Amanda Daniels, Melanie Watson and an awe inspiring demonstration from Pepper and Hearing Dogs For Deaf People.
Lynnda called her event a Business Showcase which I thought was a great idea because it really was so much more than a typical business networking event in the Hull & East Yorkshire area.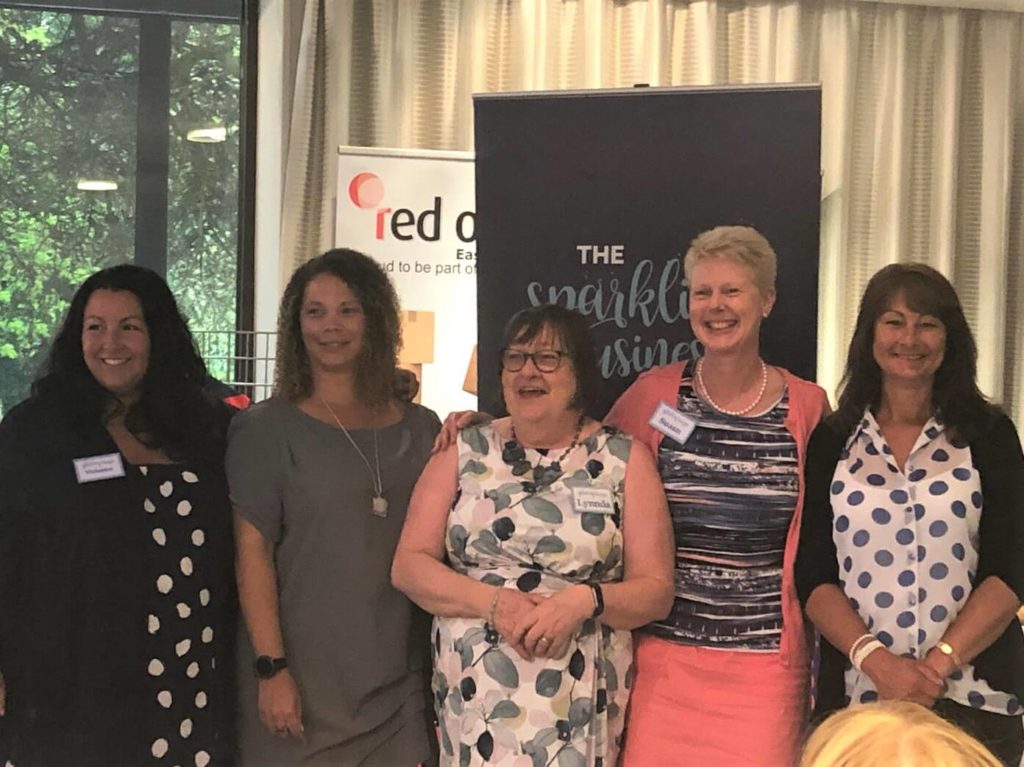 Hmmm – What To Talk About?
Anyway, I gave much thought to what would be a valuable and useful subject. I created 'Cool Tools To Organise Yourself, Delight Your Clients & Attract Your Audience'. This fitted perfectly with my mission to empower business owners to use online tools and technology to grow visibility, improve productivity and generate more revenue. It was also an excellent opportunity to start building my presence as I move my business towards creating and selling online courses.
I also wanted my talk to be entertaining and engaging and for everyone to take away something that they could use and apply in their business.
Game On!
I structured my talk around the ideas of a journey and also shared the stories and challenges of 3 characters so we had some typical problems that my audience could relate to that the ensuing 'cool tools' would solve. I also offered 2 unexpected prizes of a bottle of Prosecco to get the audience doing something and creating engagement and curiosity. This was no dull droning through a list of dry technology geek speak!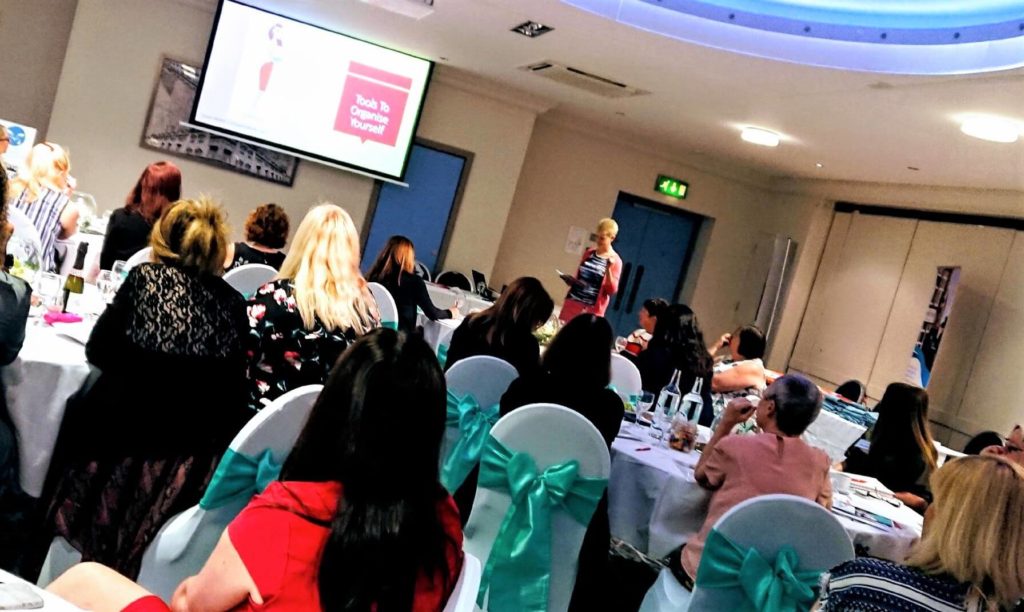 Enjoying The Moment 🙂
Even though it had been years since I had spoken to a room full of people, I soon 'found my stride' as it were, and really enjoyed it. Looking around the room I could see the ladies were busy taking notes, reacting with my comments and I know I saw several 'light bulbs' coming on as someone had a bright idea!
It was very heart-warming for me that so many people came up to me afterwards to tell me how much they had enjoyed my session and how useful it had been for them. A lot of ladies whom I had never met before.
Job Done!
So all-in-all I was super pleased with how it went, super pleased with the value and response I created, and super pleased with how I felt doing it.
Job Done. I'm looking forward to more opportunities to speak at similar events. 🙂
If you want to 'Pick My Brains' with a 60 minute Power Hour where we can dig into a techy problem, or do some brainstorming, work through a tech problem or decision – anything like that, then you can book and pay for my Power 60 service here.
P.S. If you fancy a friendly and supportive Hull and East Yorkshire networking experience… The Sparkling Business Club meets regularly, always friendly, always supportive. A super easy place to start is to come along to a meeting in the Warton Arms, Woodmansey, East Yorkshire, on the Third Monday of the month.
Lynnda reserves our own private space in there, so no worries about hanging about a pub on your own if you don't know anyone. It's not like that at all 🙂 Go check the Sparkling Business Club website for more info and of course do go and join the group on Facebook to meet some new business friends, be inspired and support each other as we grow our businesses. I hope to see you there.