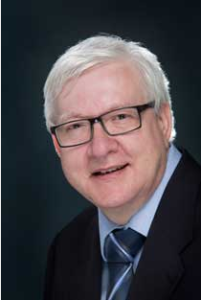 I love to build Long-Lasting, High Quality relationships with my clients and that is certainly true of my long standing working relationship with Dr Barry Lycka, renowned cosmetic dermatologist from Edmonton, Canada.
I first started working with Dr Lycka in June 2011 as he began to 'dip his toe in the water' so to speak, with video marketing, and other content marketing initiatives.
Fast-forward to July 2014, and I have distributed Dr Lycka's 135th weekly educational video under the YourCosmeticDoctor.tv banner and I also continue to work on his weekly podcast Inside Cosmetic Surgery Today on WebtalkRadio.net.
And in case you think that you would love to have this amount of content created, but think that you don't have the time, then consider how Dr Lycka & I work…. he records the raw video footage, records the telephone interviews and then passes it over to me – the next time he sees it, is the week before it is due to 'go live' and I keep him updated with the future schedule, and when he needs to take action to record more content. IF this sounds like the way in which you would like to work – then give me a shout and let's talk about how I can help you do the same!
Here is the testimonial that Dr Lycka wrote for me in November 2013.
 Overall, I've been thrilled. I do not hesitate to recommend Susan.
I originally hired Susan Weeks to help me with my videos. I wanted to start a video presence on the Internet as I felt the Internet would become "video dominant" over the next few years. Also, I wanted to start my own Internet radio show to become dominant as the "voice of cosmetic surgery".
Originally, I was leery. Why? Susan lived in Europe, I in North America. She was trained in proper English, me in North American English. Could our seeing differences be bridged?
Well, my apprehensions proved to be for nothing. She not only worked on my video & radio content creation, and marketing, planning, editing, optimizing, re-purposing & writing, but she liaised with others in my team, making suggestions & improvements and creating new ideas to further develop what we can create from my videos and interviews.
Not only that but in terms of success, I would like to share with you some key metrics in terms of content creation and optimization, which she helped me achieve:
Press Releases:
As an example, from www.releasewire.com whilst I used that service, 154 optimized releases gave 53,224 views. From www.webwire.com the first 3 press releases received 1300 views in 2 weeks.
WebTalkRadio
Since Susan started working on this at the start of 2012, we have kept to a regular schedule, have optimized the episode outlines, created the 'shownotes' documents and also implemented the recent guest marketing sheets. This show continues to grow with typically over 5000 downloads per episode. Some episodes have achieved over 7,000 downloads.
YourCosmeticDoctor.tv
Since its launch in Oct 2011 until mid 2013 this site had over 27,000 unique visitors and over 41000 page views. This site has since been integrated this my website (www.barrylyckamd.com) to take the traffic there.
YouTube
In the 3-year period since Susan started optimizing my videos and YouTube channel, the lifetime views have grown from the starting point of 1413 views up to the level recorded in November 2013, which was at 131,231, therefore an increase of 129,818 views. My most popular video on liposuction has had 46,000 views on one version and 12,000 on another posting. Note: as at July2014 the lifetime views have reached 213,145.
Since these videos are also on other sites – they get a great deal of viewing.
Articles:
distributed thru ArticleSnatch via TrafficGeyser the average number of downloads for an article is typically around 200, with the total number of downloads of the 80 articles created being over 14,000
Videos:
Since the launch of yourcosmeticdoctor.tv in oct2011 Susan has optimized and distributed via TrafficGeyser 135 videos to date, keeping to a regular weekly schedule. All these have views outside of YouTube, as they are loaded on many video sharing sites.
Overall, I've been thrilled. I do not hesitate to recommend Susan.