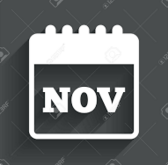 Well its November already and yet again I am wondering where the year went – I am sure you are too!
Its been a nice busy one, with a great mix of clients and an interesting range of subject matter too, from healing spinal cord injuries, to christian meditation. And I have been doing my usual ongoing training activities keeping up with the latest and best tools, techniques and practice, working through a new Internet Marketing Specialist course and being a founding member of a course & group for Podcast Production Specialist. Just waiting for the 'badges' for those to keep this updated.
Anyway, my main strategic focus and main excitement for 2016 will be Podcasting  – supporting successful entrepreneurs who want to get a successful podcast launched, or maybe an existing podcast revamped and re-launched. Podcasting is such a great fit for many of my typical clients – doctors, medical professionals, authors, coaches, engineers, as it helps you spread your special skills and knowledge in a popular and easy to consume format. It complements your other online marketing activities beautifully – in fact you may find that being the owner of a successful podcast brings many benefits to you and your business that you may not need to do any other forms of online marketing. Think about how much you would like to connect to other experts and thought leaders in your space – podcasting is GREAT for that.
I have a new website for my podcasting services in development – more news on that when it is done.
This website is next for a revamp.
Whilst I do that, now is a good time to highlight one other area that has changed a lot over the last year – Instant Customer and Traffic Geyser. Mike Koenigs the original founder of Traffic Geyser & Instant Customer has sold that company and moved on. The product was renamed as tpni Engage. I continued to support existing clients with using the tools to drive their online marketing and list building activities.  You won't find me in their online directories any longer – I wrote about that last year. However if you have found me through a google search, then by all means give me a shout, and let's chat about what help you need and how I can support your success.
So onwards and upwards…. Podcasting & Beyond!